Chartered Professional Accountants that work for you.
You started a business so you could have more freedom, right? It's supposed to be exciting. So why can't you get ahead on your taxes or stop worrying about cash flow?
Do you ever wish you could get more from your Chartered Accountant?
You know you have to understand your cash flow better if you want to get ahead, which isn't happening because of out-of-date bookkeeping. You love your staff, but running their payroll takes time away from creating opportunities for them. You find yourself asking: "Do I own my business? Or does my business own me?"
It's time to get the freedom you deserve. We can help.
CPA Services & Resources for All Your Business Needs
Corporate, personal, trust & estate returns (Canada & U.S.)
Tax, trust & estate planning (Canada & U.S.)
Corporate structuring
Estate, retirement, & succession planning
Management, culture, & leadership consulting
or save time and money
with one of our popular packages.
Fast and accurate
bookkeeping, payroll, and
standard financial reporting

Year-end compliance:
NTR financial statements &
corporate tax returns, annual
GST return, T4/T5 slips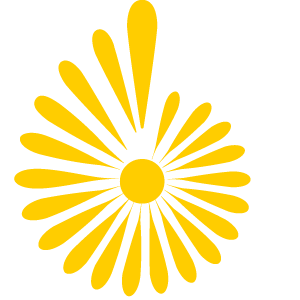 All Untangled services plus:
Cash flow budgeting and forecasting

Key performance indicator tracking

Pre year-end tax planning

All Unburdened services plus:

Complete access to all our partners

Leadership & strategic advisory services

Business process analysis & improvement

Culture, process, & leadership analysis & coaching


All our packages include:
A dedicated team of CPA lead accountants
Phone support and online chat support (business hours)
Quarterly check-ins with your CPA team to review your financial results
Access to our leadership team to discuss your goals and challenges
Basic accounting software subscriptions
AH Financial Hub and mobile app to access your accounting team and track your company's performance
Compare Our Popular Packages
Other Accounting Services (available in all packages)
Quarterly or monthly GST returns
Time-saving accounting software solutions (billing, A/R, inventory, e-commerce integrations, AP, etc..)
Workers Compensation Board annual reporting
Alberta Registries annual return
Personal tax returns (Canadian, U.S. and cross-border)
Audit Shield (fee waiver service for CRA reviews and audits)
Review or audit financial statement working paper preparation
Step 1: Discovery
We take the time to get to know your business, your goals, and your challenges.
We gain access to your existing accounting systems and understand where your company is at today.
Step 2: Integration
We integrate into your existing systems, or build new ones, to automate your accounting and payroll.
We develop and document your company's accounting best practices.
Step 3: Onboarding
We start giving you and your team your time back by training you on how to use your new accounting system.
Step 4: Ongoing
Monthly reporting and regular meetings with us help you understand your company's cash flow forecast and financial performance.
We automatically prepare your year-ends and actively look for ways to save you tax.