Our team is unusual in the accounting world because we actually work together for each client. At most firms, each accountant has his or her own clients; it's a silo approach that denies the client access to the unique skills and specialized knowledge that others in the firm might be able to offer.
That's not us. We believe that you deserve the best service around, and if one member of our team is better qualified to advise you in a specific area, you should have full access to that person. We partner with you, as a team, to help you build a successful business and an enjoyable life.
Clayton E. Achen
CPA, CA, TEP
Clayton is the visionary driving force behind Achen Henderson, the partner who looks into the future, sees what he wants to create, and brings everyone along on the adventure. His dream is twofold: to be at the forefront of the evolution of the accounting industry and enjoy his life while helping our clients enjoy building their businesses.
Clayton is the visionary driving force behind Achen Henderson.
Clayton is our Canadian tax expert and has a background in tax compliance, planning, and strategy. He has worked with a wide variety of clients ranging from owner-managed small businesses to publicly traded oil and gas companies. He specializes in the taxation of private companies, transactions, and high-net-worth families. Clayton has served on several Boards of Directors including Music Seeds International, and currently sits on the board of the Elder Statesmen Group.
After a decade of retail management, Clayton obtained his Bachelor of Management from the University of Lethbridge in Alberta. He returned to Calgary where he articled for a mid-market multinational accounting firm then worked for several years in the tax group at another Big-4 accounting firm. Clayton is a Chartered Professional Accountant (CPA), qualifying as a Chartered Accountant (CA), and holds the Trust and Estate Practitioner (TEP) designation.
Clayton has completed Parts I and II of CPA Canada's In-depth Tax course and advanced studies in owner-manager taxation, as well as the Canadian Petroleum Tax Society's Taxation of Canadian Oil and Gas Companies courses. He is also a member of the Society of Trust and Estate Practitioners and a member of the Canadian Tax Foundation. In 2019, Clayton was invited to testify to the Standing Committee on Finance in Parliament where he advocated for Canadian Private Companies.
George Henderson
CPA, CA
Nothing fazes George and his calm, logical, laid-back energy is the perfect counterpoint to Clayton's drive and determination. Detail-oriented, he finds peace in the present moment, finding meaning in whatever task is in front of him.
George is focused on building lasting relationships and delivering excellent client service.
George is our accounting and controls expert with a background in accounting and financial reporting. He worked for many years in the private company groups of several large mid-market accounting firms and has also worked as a controller for a publicly traded oil and gas service company.
George completed his Bachelor of Management at the University of Lethbridge in Alberta. He then articled at a national accounting firm in Red Deer, Alberta, before returning to Calgary where he worked his way up the ranks of a multinational accounting firm in their private enterprise group. Most recently, George worked as a controller for a publicly traded oil and gas services company. He is a Chartered Professional Accountant (CPA), qualifying as a Chartered Accountant (CA).
George has extensive experience in financial reporting, financial statement preparation and taxation of private companies. He is focused on building lasting relationships and delivering excellent client service.
Carol Sadler
CPA, CA, CPA (Illinois, U.S.), TEP
A people person, Carol relishes spending time with others, be it clients, colleagues, family, or friends. She values integrity and collaboration and enjoys meeting with clients to give them the information they need to build excellent businesses. A technical expert in U.S. and Canadian tax, she isa valuable resource for U.S. clients doing business in Canada, Canadian clients doing business in the U.S., and individuals subject to tax in both Canada and the U.S.Knowing the tax law, she strives to translate "tax" and legal jargon into Englishandcreate a seamless process forour clients 
Carol values integrity and collaboration with clients to build excellent businesses.
Carol established her own tax firm, Sadler Tax Advisors, a respected Calgary area tax firm for many years, then merged with Achen Henderson LLP to establish and lead the U.S. and cross-border taxation group. She works with private companies and high-net-worth families in various industries, ranging from the oil and gas and resource sector to real estate and consulting.  
Carol draws on an extensive background in Canadian, U.S., and cross-border tax compliance, planning, and strategy, including experience in the tax group of a Big-4 accounting firm where she began to provide U.S. and Canadian tax services. Carol is a Chartered Professional Accountant (CPA), qualifying as a Chartered Accountant (CA), and a Certified Public Accountant (Illinois, U.S.). Carol also holds the Trust and Estate Practitioner (TEP) designation. She has completed all of CPA Canada's In-depth Tax course plus advanced studies in wealth preservation. She is a member of the Society of Trust & Estate Practitioners, the Canadian Tax Foundation, and the American Institute of Certified Professional Accountants (Tax Section). In 2018, Carol received the Chartered Professional Accountant Distinguished Service Award for her years of service to the profession and the public. 
David Crawford
CPA,CMA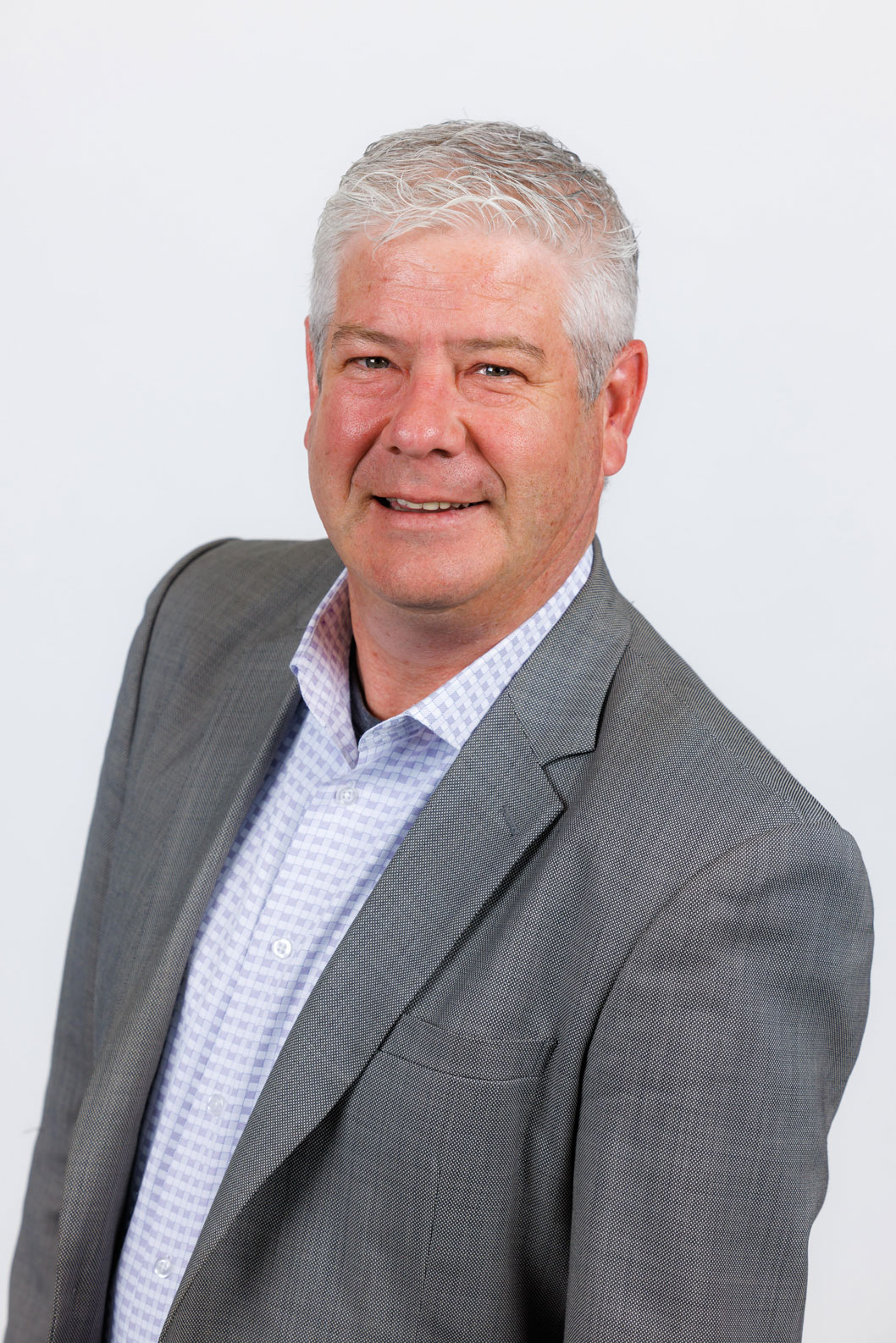 David is our National Indirect Tax Leader and has worked in Indirect Taxation for over 25 years. David has worked in both public practice (Big 4/7) and government and has been instrumental in devising unique indirect tax solutions and identifying savings opportunities for clients, while also managing their indirect tax compliance risks, including many years of indirect tax controversy and audit support.  Prior to joining our team, David was an Indirect Tax Partner at a global accounting firm.  
David focuses on the real estate and energy sectors and assists clients in managing their compliance with sales, excise, carbon and fuel taxes.  David has worked with various types of clients across numerous industries and has indirect tax knowledge and experience to help solve our clients' important indirect tax problems. David works closely and proactively with his clients to manage their indirect tax advisory, planning, audit support and controversy.
David provides Indirect Tax support to medium-sized accounting firms across the country.
David is a CPA and CMA and has been a Certified Management Accountant (Alberta) since 1999 and a Chartered Professional Account (Canada) since 2015.  He is also a past co-chair of the Sales and Indirect Tax committee of Canadian Association of Petroleum Producers.  David's work with this and other committees, he was a liaison between industry and government and engaged in various indirect tax issues, interfacing and working with industry colleagues and government finance and program administration officials.  David has published numerous articles, papers, and presentations on a variety of indirect tax matters. 
Roni Kirkness
BMgt, CCAP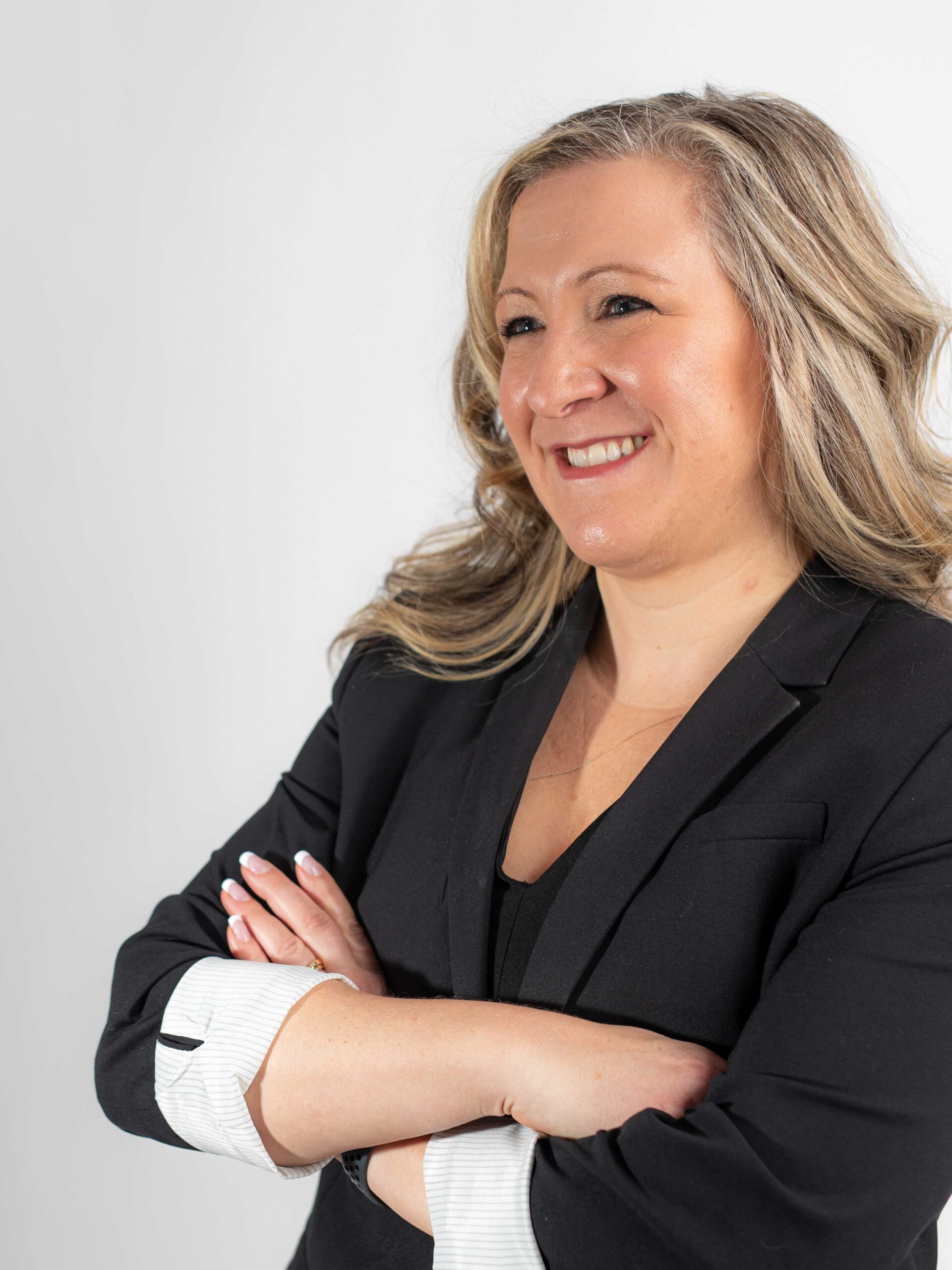 Roni leads our Managed Financial Services (MFS) practice, which helps our clients transition from 'old-school' bookkeeping systems to modern, real-time, scalable accounting systems. Roni works with business owners to ensure that they have the information that they need, right when they need it, to make more informed business decisions. She helps business owners transition to cloud-based applications, integrating automated bookkeeping and payroll, and leadership services to ensure our client's growth and opportunity.
Roni's main focus is our client's positive experience with us.
In 2020, Roni earned her Bachelor of Management from the University of Lethbridge majoring in Human Resource Management and Labour Relations. She is currently a member of the Certified Human Resources Professional (CPHR) and is working towards her designation. 
With her combined education and her membership to CPHR provides a unique skill set that is valuable for our internal HR policies and practices along with the ability to provide HR support to our clients.
Roni spent a decade leading administrative teams at a Big-4 accounting firm. She focused on the development and implementation of digital information processes and workflows for the firm. Roni is a Canadian Certified Administrative Professional (CCAP), which has provided support in having efficient and productive administrative procedures. Prior to accounting and finance, she has worked in industries including architectural and engineering, surgical facilities, new home construction, and hospitality industries.
Connie Guo
With over 7 years of experience as an Administrator Assistant at a Big-4 accounting firm, you can trust Connie to finish things in a timely matter. She has a strong drive to work hard, do things right, make customers happy and ensure that our team is on the right track!
Connie is the glue that holds our workflow together, making sure everything is on track and completed on time!
As our Engagement Coordinator, Connie coordinates all Achen Henderson's work; she is the glue that holds at Achen Henderson together. Connie is a kind person, a strong listener and she is incredibly reliable, which matters a lot in our fast-paced environment!
During non-work time, you will find Connie going on walks in nature, admiring the nighttime moonlight and morning sun reflections. She spends free time with her friends and family, teaching children Abacus, and travelling all around the world.
"The key to success is to do things at the right time and do things once, do things right. Follow that rule in your everyday life, then you will know how to prioritize your time and skills!"
Neil Wadman
EA, CAA
A self-proclaimed tax nerd, Neil has practiced in Canadian and US personal tax in Red Deer, AB for 20 years. Whether it is reading the tax code in bed or discussing the tax act over drinks with friends, Neil is in constant connection with the evolving worlds of Canadian and U.S. tax. in Red Deer, AB.
Neil's ability to see both sides of the tax border makes him unique.
Neil has worked for both large and small tax firms in Alberta. His specialization is cross-border tax. For Neil, no client is too big nor to small. He prides himself in being able to explain complex tax issues in a simplified manner. Neil's passion for client service is never ending, many of his earliest clients are now friends.
A graduate of the University of Lethbridge, Neil is a U.S. Enrolled Agent licensed to practice in front of the Internal Revenue Service. He is also one of a handful of Certified Acceptance Agents in Calgary allowed to certify Canadian passports for the IRS.
Neil's love for tax comes from an early age when he was a top-level high school football referee. It did not take him long to realize that interpreting the tax code was very similar to interpreting the rules of any game. To this day, Neil is an avid sports fan and rules enthusiast.
Chris Chung
CPA, CGA
Chris has been simplifying tax and accounting for businesses of all sizes for over ten years. Chris' focus is on domestic and international tax for private companies. After a multi-year stint at a mid-market firm practicing international tax, Chris has joined Achen Henderson to get back to his roots: providing clarity to owner-managers growing their business; the reason he got into the profession.
Chris provides clarity on tax and accounting to owner-managers.
Chris oversees the Canadian Corporate Compliance Group at Achen Henderson.
Chris graduated from the University of Calgary before his career took off in a small firm in Calgary to provide cross-border personal tax services. He continued his path and grew into a Senior Tax Manager role at a mid-size firm that expanded his knowledge from personal taxes to private and public entities alike. He is a Chartered Professional Accountant (CPA), qualifying as a Certified General Accountant (CGA).
Outside of work, you can find Chris biking around town, visiting the local taverns, or inside with his embarrassingly-large collection of board games!
Teigo Shimizu
CPA
Armed with a constant thirst for knowledge, Teigo is constantly striving to improve himself. He combines all of this to provide the best for his clients while working on personal and corporate tax at Achen Henderson CPAs.
Teigo obtained his Bachelor of Commerce – Accounting from the University of Calgary and his Master of Professional Accounting from the University of Saskatchewan. He then spent three years working at a Big-4 accounting firm in both corporate audit and tax practices.
Teigo is driven, passionate and focused on accuracy.
During his free time, you can find him enjoying the great outdoors, gorging on various eats, or traversing around the world. When he is at home, he indulges in his other true passion, watching sports. He is a diehard 12. Go Hawks! And during hockey season, he can be found waving his rally towel (or crying in that same towel) in support of his beloved Canucks.
Gineet Arora
CA (India), MBA, CPA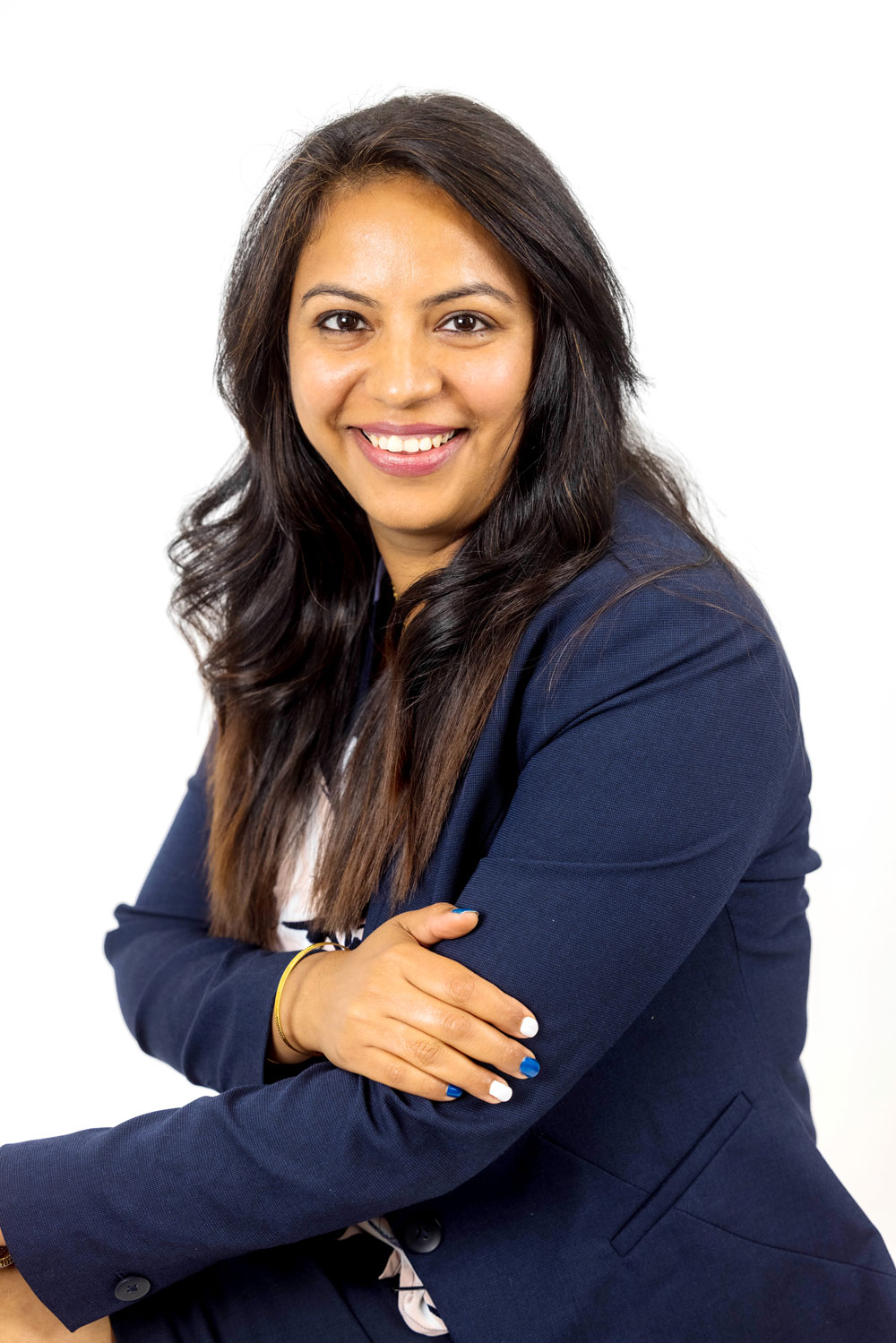 Gineet has over 10 years of accounting experience, is highly organized and completely focused on client satisfaction. Gineet is an expert at keeping her clients on track with the CRA.
Gineet's core values are: professionalism, responsiveness, and peace of mind. She knows that these are the things that small business owners need from their accountant. 
Gineet uses her extensive tax and business background to help her customers meet their compliance and business objectives
Previously, Gineet worked as a Senior Manager for a small public practice CPA firm, being instrumental in exponential growth. Her practical experience has included compliance for Canadian owner-manager corporate and individuals. 
She has served a wide range of clients such as doctors, consultants, retailers, engineers and real estate developers. As a senior manager in public accounting her responsibilities included compilation and write up of financial statements, reviews, and preparing tax returns of individuals. Gineet also helps her clients navigate CRA reviews and audits.
Gineet's international qualification includes: Chartered Accountant from The Institute of Chartered Accountants of India (ICAI) and active member of ICAI and bachelor's degree in accounting and finance and a MBA (Finance).
Outside of work, Gineet loves spending time with family and friends, listening to music and playing with her kids.