Online Accounting & Bookkeeping Services
We work with businesses across Canada to provide them with cloud-based bookkeeping, accounting and fractional CFO solutions, for less than the cost of a full-time accountant.
Our Accounting & Bookkeeping Services
We custom build a team of Chartered Professional Accountants and other experts to cover all of your company's bookkeeping, accounting and tax needs. Our GURU team operates together as a single, coordinated effort, and, best of all, we do it all for a fixed monthly that is generally less than you'd pay for full time hire. Here are the main services we provide to our GURU customers:
Small Business Bookkeeping
Well-kept books produce better financial data which leads to financial decisions. Our industry-leading bookkeeping process ensures that you always know the status of your books. Bookkeepers in Canada face particular challenges with small-business bookkeeping, you need a bookkeeping partner that you can trust.
Accounting Software Setup
Accounting software speeds up the recording of financial transactions, allowing you to leverage our team and gain economies of scale. Our combination of accounting software and humans prepare financial data faster in order to help business owners make better financial decisions. 
With technology, payroll headaches have almost become a thing of the past. Unfortunately, errors still occur. If you're struggling with payroll problems, reducing the chance of errors can help reduce your overall stress.
Fractional CFO & Controller
CFOs translate financial transactions into actionable data for business owners to make better financial decisions. Controllers assess and improve accounting systems and ensure quality control over bookkeeping. (see Bookkeeper vs. Controller vs CFO)
Yearend Financial Statements & Tax Returns
Every business needs to prepare yearend financial statements and must file tax returns every year. We are experts in personal, corporate, and trust tax. Our Chartered Professional Accountants (CPA) will make sure that you are on side with the tax authorities.
We are one of the only bookkeeping firms in Canada who has a CPA in-house who focuses exclusively on GST, HST, and PST. We help you determine what you need to collect, when you need to file, and more.
Pricing for accounting and bookkeeping services
Do you ever wish that you could hire a bookkeeper online, who was also your CPA firm? Do you wish that bookkeeping firms were experts in Canadian tax, GST, Payroll and Fractional CFO? You can, with GURU Achen Henderson. Our levels of service depend on how frequently you'd like your books reconciled, and the size of your company:
UNTANGLED
Quarterly bookkeeping for startups and solopreneurs
–  STARTING AT –
$500/mo + year-end
Quarterly bookkeeping

Annual GST returns

Remuneration planning 

Unlimited support
7-day response time
Cloud accounting software
Cloud accounting team
Untangled, is perfect for startups and solopreneurs who just want the basics. Our base level package includes cloud-based accounting and document retention software, quarterly bookkeeping, unlimited support, an annual planning meeting, as well as corporate yearend financial statement and tax return preparation.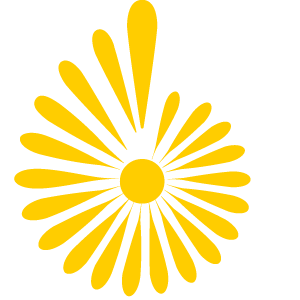 UNBURDENED
Monthly bookkeeping for growing and stable businesses
– STARTING AT –
$900/mo + year-end
Monthly bookkeeping

Quarterly GST returns 

Quarterly planning meeting
Remuneration planning 
Unlimited support
3-day response time
Cloud accounting software 
Cloud accounting team
Unburdened is our most popular package. As well as everything included in Untangled, we provide monthly bookkeeping, quarterly GST returns (as required), quarterly planning meetings, and a faster turnaround time for questions.
UNLEASHED
Weekly bookkeeping for enterprises with day-to-day needs
–  STARTING AT –
$1,800/mo + year-end
Weekly bookkeeping

Monthly GST returns

Monthly planning meeting
Remuneration planning 
Unlimited support
24-hour response time
Cloud accounting software 
Cloud accounting team
Unleashed is our most robust for package for scaling companies that need day-to-day bookkeeping support. As well as everything included in Unburdened, we offer weekly bookkeeping, monthly GST returns (as required) and monthly planning meetings.
What is our GURU cloud-based accounting system?
We design a cloud-based accounting system for your company, drive it, and provide you with up to date, timely financial data so you can make more informed decisions to push your business forward. GURU gives businesses owners access to seamless tax services, real-time data, and unlimited human support from anywhere, at any time.
Why chose GURU by Achen Henderson?
1: Scoping
Our bookkeeping team gains access to your books and meets with you to get to know your business, reporting needs, and your expectations. Our team has collaborates to produce a scope of services that fits your particular needs, and prices the work according to our experience in your industry, your company's size and your expectations.
2: Proposal
We meet together to run through our proposal for services, which usually contains 2-3 options depending on what we learned about your during scoping. 
You select an option that suits your needs, and we get to work! 
3: Integration
We integrate into your existing systems, or build new ones, to ensure that you get accurate books delivered on time, every time. All of your deadlines, processes and expectations are documented in our workflow tools so that our GURU team, never misses beat.
We teach you and your team what we expect from you so that your books never fall behind.
4: Ongoing
We produce your company's agreed deliverables on the timelines that we've agreed to during the integration phase. We send and answer questions for you in real-time in your client portal and host regular meetings to make sure we're meeting your expectations and that you company's financial performance.
We automatically prepare your year-ends and actively look for ways to save you tax.
Who have we helped with accounting and bookkeeping solutions?
This has been my first year with Achen Henderson CPAs. I'm very happy that I decided to make the move...
read more
Micheal Lambert
East Village Pub + Eatery
6/06/2021
I have been engaged with the AH team for bookkeeping services over the past 6 months. I purchased a small...
read more
Joe Quinn
Clifden Trucking Inc.
6/06/2021
Important accounting information you should know
Financial Vs. Management Accounting
There are actually two types of accounting. Discover why the type you're most familiar with is actually the least helpful for business owners and why the second type is critical to your business's success. Learn more about financial and management accounting.
Understanding cash flow is often the biggest headache for entrepreneurs simply because they don't know how to manage it. Get a better understanding of cash flow and how you can start to improve it immediately.
Accrual vs Cash Accounting
Although cash basis accounting may be adequate for some businesses, accrual accounting has several important advantages.
As companies grow, they often require outside financing. Discover the types of financing available, the financial reporting requirements for each type, and what banks look for when making financing decisions.