We believe in building rock star businesses—for ourselves and for our clients. As your team of business consultants, we focus on helping you create a business that is successful, enjoyable, and sellable.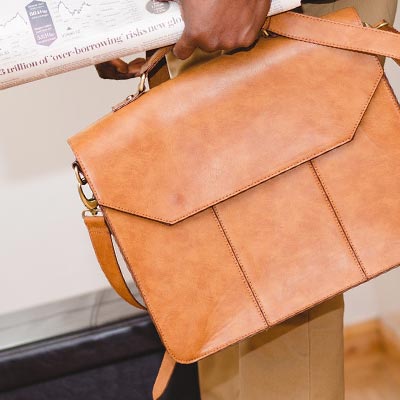 It's not that hard to extend our services into the small business consulting realm; as your accountants, we already have access to your financial information and to strategies and technologies that we can implement to help you achieve your goals. All that's required is that we CPAs turn our attention from the past—what's happened in your business—to the present, where we can proactively plan for what will happen in the coming years.
We work with you to identify the drivers of your business's profitability and areas negatively impacting your business. With in-depth understanding of your business, we focus on more than numbers to develop solutions that are practical and specifically tailored to your exact needs.
---
Business Consulting Services
Business Consulting Services
We offer a comprehensive suite of consulting services—the kind of services you'd receive from a Big Four firm if your own company were larger. Drawing on our financial and tax expertise, business acumen, and technological know-how, our team helps you and your business get positioned for higher levels of success.
Tax Consulting & Advisory
As a business owner, you don't need the stress of worrying about whether you're in compliance any more than you need to pay too much in taxes. Our team has in-depth knowledge of Canadian and U.S. tax. Learn more about tax consulting.
Estate Planning
For business owners, estate planning is more complex as you want to ensure your business survives your death. Here's what you need to know and a bit about how we handle the estate planning process from a financial, emotional, and tax perspective.
Retirement Planning
Whether you're going to transition your business or live off passive assets held by the business during retirement planning, there are major decisions to be made. We take a holistic approach to planning your retirement to ensure all areas and all objectives have been thoroughly considered.
Business Succession Planning
Succession planning is a series of steps implemented to ensure that the next generation—whether it's your own kids or someone else—will be able to step into your shoes and effectively run your business. Business succession planning involves various financial and non-financial planning, including structuring your business to manage tax after the sale.
Selling Your Business
Selling a business is a complex process and requires a tremendous amount of planning. Working with an accountant who understands tax and how to build business value will help you plan for maximizing your after-tax proceeds.
Business Due Diligence
If you're buying a business in a share sale, you're taking a big risk from a tax perspective. By conducting business due diligence, we get the information you need to help you make an informed decision when assuming a company's tax liability.
CFO Services
Most small business owners can't afford a CFO to help ensure they have the financial information they need to make strategic decisions. Handling it on your own is stressful and often not as effective as you'd like it to be. Discover how we can help you as your outsourced CFO.
Management Consulting
As an entrepreneur, you may be facing many challenges, from failing to grow as much as you expected to HR issues. CoreValue® management consulting gives you the information you need to dominate your market, make more money, and have more time for the things you're missing out on.